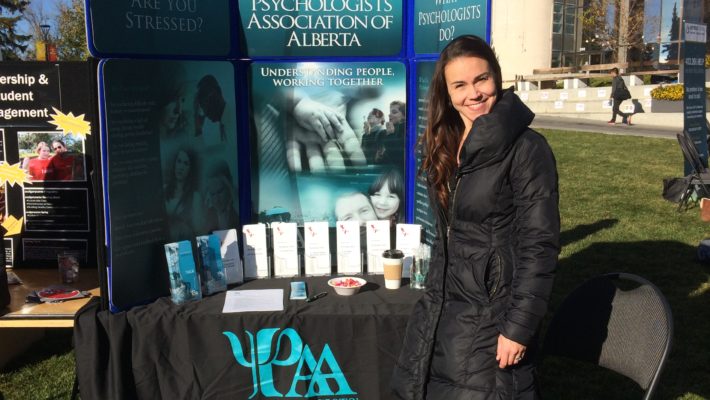 Out Run the Stigma of Mental Health
Smith Psychological Services was asked by the Psychologists' Association of Alberta with the opportunity to have a booth at Outrun the Stigma at our Mental Health Expo. This Mental Health Expo includes representatives from a number of community organizations around Calgary, interactive games, performers, and more. This Mental Health Expo provides participants with the opportunity to interact with representatives from numerous organizations, and to learn more about mental health and wellness resources.
It was a beautiful sunny morning with great turnout from several mental health agencies and University of Calgary students!