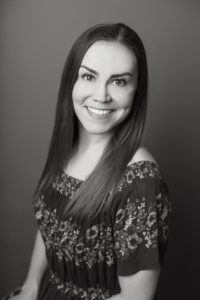 Cinder Smith (Inglis) is a Registered Psychologist with the College of Alberta Psychologists. She graduated from the University of Lethbridge with a Bachelor of Arts Degree in Psychology, and then moved back to her home town, Calgary, where she completed her Master in Counseling Psychology Degree.
Cinder's internship and residency was completed at Calgary Counseling Centre, as well as in a private practice setting. She is also a member of the Psychologists' Association of Alberta, and offers a lot of her time volunteering for various events for the Association.
Cinder has been working in the areas of assessment, consultation, and therapy with individuals for over 13 years in various roles and environments including non-profit and private practice settings, family medicine clinics, hospitals, forensic, employee assistance programs, and university institutions. Cinder believes taking care of one's mental health is as important as taking care of ones physical health! When she isn't working, Cinder enjoys spending her time with her family, kids, and friends. She is a former ballet trained dancer for over 15 years and currently stays active running, lifting weights and is also a fitness instructor. Cinder is also a major sports fanatic, she loves to cook, and is known to have a spunky sense of humour!